Oh, It's On!



April now has full momentum and spring is slowly yielding to the higher temperatures of summer here in Central Florida, but before we hit that tax deadline here's the Must Bee Kiddin' Farm March wrap-up.




March was both a busy and physical month for us on the farm. Here, in our area of Central Florida (referred to as the Nature Coast) spring advanced full throttle. With this came all the traditional farming tasks of planning and preparing the year's plantings and herd management. March was also a month of firsts for us.




March on Must Bee Kiddin' Farm was the first time we witnessed our property in spring flush mode. By the end of the March the land came alive with green shoots everywhere. For most people this spring subtlety is a reassurance that Old Man Winter is packing it in and a reaffirmation of life. But for the rotational grazer it's a crucial period. It's a period where Mother Nature is hard at working her magic and it's time to switch on student mode. Spending lots of time with the herd, watching which shoots are preferred and at what development stage. Many things that were unpalatable in summer's dog days are chomped and munched with nothing more than a precursory sniff. Those goaties know what they're looking for and releasing them to a new paddock rotation during this seasonal growth spurt can provide a masters level education to those patient enough to stop and watch.




With the spring flushing it's now all hands on deck in the apiary. Before you know it the wild blackberries are blooming and March's rapid expansion is on! Once lazy queens are now laying full throttle and the brood nests are expanded to wall-banger levels. What's "wall-banger" levels? A wall-banging queen is a positive term I use for queens that lay up and entire frame of pure brood. When you pull a wall-banging frame there's no room for any resources. The frame is chocka-block full with nothing but capped brood. It's definitely a positive thing and if you've walked the tightrope that is early stimulation correctly, this brood explosion should have happened in late February and carried through to the middle of March. If the beekeeper has been too eager in overstimulating their hives, the receipt for the bill usually comes due in March. The payment? Watching hard work and dollars swarm away with the opening of spring's first blooms. Now, it's all about staying up to the task for the beekeeper and keeping up with the workload pace until mid-June. Better have already assembled those frames and hive bodies. Happy to say that swarming hasn't been too big of an issue in the Must Bee Kiddin' Farm bee yards. Only one overwintered nucleus colony has swarmed. Sometimes there's just no more room and donating a swarm or two to the countryside is the healthy reality.

---

Another March first was that we welcomed the arrival of the first rutting goat buck to Must Bee Kiddin' Farm to run our does. Odie, a local Spanish buck, was delivered to the farm on March 10th and departed on the 31st. Odie was chosen for the task due to his carefree background. He has been kept in a minimal intervention environment for most of his life. With this fact his feet require minimal trimming and he's never been directly treated with any wormers. It appears that he's pretty parasite resistant. Hopefully he was effective and we'll have captured his genetics in some of his kids. If he was effective we should have kids on the ground by the end of August.




---

Another first on Must Bee Kiddin' Farm was the planting of the middle meadow. We picked up our seed from the local seed distributor in late February. Walking past all those bulging fifty pound seed sacks stacked on the garage floor everyday starts making one anxious. I don't know what it is about stuffed seed sacks; whether it's seeing dollar bills parked there doing nothing for you as you wait to clear the final frost date, or the anticipation of all the work ahead and timing a rainfall, but either way it's a nervous time of anticipation. I won't go in depth about the plantings or the reasons for each here (that's a post all to itself), but all I can say is that March really made the farm real. Happy to report that we did get the middle meadow hand hoed and planted. Yes, that's right hand-hoed. We also caught some weather the day following planting and now the area is slowly turning from sand to green with the sprouting seeds.

---

March, a month of transition for both the land and farmer, has come and gone. The land has awakened and the farming life is in full swing. It's both feet in at Must Bee Kiddin' Farm!







Powered by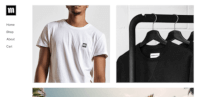 Create your own unique website with customizable templates.