2015's first month is already history. So, what's happening down on Must Bee Kiddin' Farm? Happy to say that the momentum built in 2014 has carried through to 2015 without any hiccups. All the necessary scheduled tasks of 2014 were completed on time in 2014 so we started 2015 with a clean slate. So here's the list for January's activity.

1. West firebreak cut. The farm now has all main firebreak lines cut. The western line was the last area posing a major fire threat. Matter of fact, last summer a local resident ended up burning his own house down after starting an outside debris burn and leaving it unattended. That residence was less than two hundred yards from the farm's western line.

2. Middle Meadow brush piles reduced. While rotating the goats through the purple area on the above map many smaller, scrubby oaks and pines were thinned. These brush piles have been eliminated.

3. The goats started their foraging and 2015 brush clearing campaign in the southwest corner of the property. Braving weasels, er...bobcats and all, they performed well and are now to the midpoint of the south line, starting to head to the north. The plan is to move them through the middle of the property and let them aggressively clear the middle where the future farmstead site will be located. Six adult does and three kids can put a good dent on a half acre of thick Florida brush in a seven day period.

4. Timber blanks moved from the farm to the house for further milling. I know we haven't been too specific regarding our milling efforts to date, but have no fear details are coming. Long story short, lots of those trees being felled at Must Bee Kiddin' Farm are going to good use as lumber for future builds such as poultry coops and bee hives.

5. January also had us moving quite a bit of material from around our home out to the land. Over the past two years we've been building up an inventory of nursery stock that we've started from seed or grafts. The plan has always been to plant these trees and bushes into any property we purchased. By the end of January we moved 50 Mexican Sunflower (Tithonia Diversifolia) starts, almost 100 Moringa tree (Moringa Oleifera) seedlings, over 70 longleaf pine seedlings, a dozen black locust trees, four yellow tabebuia trees and a couple citrus tree grafts (Meyer lemon and Persian lime) along with two eucalyptus trees (Tasmanian blue gum and Red River gum) out to the land. The reasons and purpose for these plantings will be discussed as the planting and land development/cultivation progresses.

Yep, 2015 is off to a busy start and we're enjoying the work. Things are really getting to the point where our efforts are starting to impact the lay of the land. If the rest of the year goes as January has, we're really going to be making some progress.
Powered by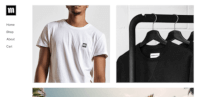 Create your own unique website with customizable templates.