The first day we started clearing the north line of our property we arrived in my tiny Honda Civic coupe. We had a cooler with water, lunch and chips. We also had an assortment of tools; 2 machetes, 2 pair of loppers, 2 bow saws, and a folding pruning saw. I carried a backpack with our camera and some other odds and ends that I was sure we needed in the course of our workday. Lunch never got eaten until we got home. Why? Florida in July and it was hot. In hindsight we should have brought a change of clothes and more water and left the lunch at home.




As we spent more time and made more progress on the property, we had more items to carry. We started to bring two coolers of water, the same hand tools as before, but added a Rogue hoe, a couple of shovels, and a chainsaw (with fuel, bar oil and ear protection) into the mix of items. The small backpack turned into a larger ruck sack and contained towels and the most needed change of clothes. When Mark went out alone during the week, it sometimes took him two trips to get everything to the area he was working in and he was packed down each time like a pack mule. It was a bit easier on weekend when he had his mini-mule to help.





A friend and fellow farmer suggested a garden cart. It was a great idea, but not the best solution for us. We cut a lot of trees and still have a lot of stumps and staubs to deal with. A garden cart wouldn't be stable enough and turn over, not to mention getting stuck on all the stumps. We were doing one of our early morning Rural King shopping runs, and we saw the perfect solution! A wheelbarrow!





Our little wheelbarrow is the best at getting items around Must Bee Kiddin' Farm, especially when we have to haul two marine batteries to the very back of the property. Wheelbarrows are built in a way that uses balance and physics to carry a heavy load very easily. Now either of us can load up batteries, water and feed for the goats, the chainsaw and amenities, water for us, and all sorts of other interesting items.




And finally, the coolest thing we've carried in our wheelbarrow:
Powered by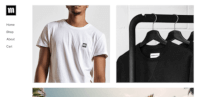 Create your own unique website with customizable templates.