February is a transition month here in Central Florida. We usually experience all four seasons during this very short month. This year was no different. We had beautiful fall and spring weather, one winter morning of 25ish degrees and the final two days of the month were hot and muggy like summer. While you may often hear us complain about morning temps. in the 30's and 40's, the weather really isn't horrible. Just get used to dressing in layers with a warm hat and you're good to go.




February was also a transition month for us at Must Bee Kiddin' Farm. Things are really starting to take shape with the farm and we have finally mastered the net fencing and the moving of the goats every 7 days, 14 if we really want an area cleared. Although February is a short month, the list of accomplishments wasn't:

Planted 64 longleaf pine trees that were started from seed we hand harvested.

Relocated home nursery starts to the farm and potted up.

Successfully welcomed the last of the kids to the farm with a safe, in-the-field, unassisted birth. Our final head count is 12. Kid count is 5 doelings and one lone buckling. Only one loss due to suspected Floppy Kid Syndrome (FKS) back on October.

Opened the middle of the property and have a pretty good idea about where our home site will be. In the beginning we had suspected this particular area, and after the goats spent 14 days there clearing, Both Mark and I think it will be a great spot for our future home.

Mother Nature put our 7-strand, smooth wire fence to the ultimate test by dropping a 40 foot, 40+ year old pine tree right on it in an overnight storm. Only one line snapped due to a crimp. The rest popped right back up!

After this experience, we learned, again, that we have very valuable and kind neighbors. Mark forgot to grab his chainsaw that morning, not realizing there was even a storm, so he called a neighbor to borrow his. The neighbor came right down and sawed the tree for us – and had his mind blown once that fence sprang back up. (Thanks Mike!)

The beehives are doing very well. We have heard from various neighbors that they've spotted bees in their yards, and we took a quick trip to the blueberry farmer around the corner and saw the ladies in action. Hopefully, they will continue to thrive this season.

We held the first ever Must Bee Kiddin' Goat Health Fair. Goat wellness stations included:

Free hoof trims for all attendees

Complimentary butterscotch flavored selenium samples

Goats were informed as to their ages by teeth structure analysis

Body conditioning score (BCS)

Free FAMACHA scores with worming where indicated

March is going to be another month of firsts for us at Must Bee Kiddin' Farm - stay tuned!!!
Powered by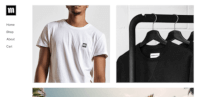 Create your own unique website with customizable templates.