A year and a half ago if I had woke up to this morning's weather, I probably would have turned over and went back to sleep. At minimum I would have stayed in warm jammies all day and zoned out on football. That's not the case any longer. Farmers don't get days off. Every now and then someone will tell me to take it easy, take a vacation, take Christmas Day off from the farm. It's just not possible. We have animals that depend on us for food, water and security. They are the future success of Must Bee Kiddin' Farm, and the ground work for our future business.
So, we suit up and head out for chores.

The weather conditions this morning were temperatures in the 50's and rainy. While "normal" or even "above normal" for many parts of the country, we are Florida farmers. We just came off a month of near record high temperatures with summertime humidity levels. I wore summer dresses to work last week. We don't do cold, wet weather well - layers and hats are mandatory. For Mark, it needs to be near freezing for him to consider wearing long pants. He claims they make you sick and this IS Flrorida, ya know!!
In living up to our name, Must Bee Kiddin' Farm, we are in the middle of our kidding season. We have one set of twins that are 26 days old and 5 more goats that will be kidding out anytime between today and the end of February. Neglecting them for just one day could be the difference between life and death and the future of our farm.

While keeping one eye on the radar we went about the daily, mandatory chores. The goats and chickens were fed and watered. I collected my daily egg from the lovely Betty (pictured above), and took some time to cuddle - er, I mean, inspect and dry the kids from any residual rain water. Most goats are adverse to rainy conditions and ours are no different. They have a nice blue tarp they can hang under, but you worry when you have such young babies. Our twins were fine, but it's always fun to find excuses to have a cuddle. There are marine batteries that need to be changed daily that are the key to keeping all of our fences running "hot", hopefully keeping predators away. Then there's the roosters.

These two boys seem to find happiness on the outside of their electric fence. For some reason they are adverse to staying put - even with the electric going full blast. Luckily they are easy to get back under the nets and back in their coop.

There is always something to do on the farm. We did a couple of small projects as well as some fence inspections before we called it an early day. A quick check of the voltage on the main fence before locking the gates showed 9,100 volts. I double dog dare ya to touch that!

Long before we purchased our land, we did our research and we questioned each other hundreds of times. We knew this wouldn't be easy. We knew that we would have to sacrifice a lot to achieve our goals. We knew that we would have to work on cold and rainy mornings. And we are happy to do it!
Powered by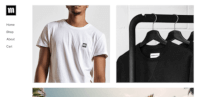 Create your own unique website with customizable templates.