In late November another milestone for the farm came to pass--honey bees. Yes, the farm established its first apiary. Just before Thanksgiving three honey bee nucleus colonies were moved out of our backyard and onto the farm property.

Now, beekeeping is nothing new to us, and one might say that the honey bees were major culprits leading to our farm flu outbreak. After all, when it comes to keeping bees you can't just have one hive. No, literally, you should try to maintain more than one hive at a time. Keeping multiple hives helps increase overall hive survival rates. Taking this fact to heart, the backyard (all .1 acres of it) had become a bit cluttered with a dozen or so hives and nucleus colonies. Finding more space for more bees was the natural progression...well, for us at least.




With the addition of the ten acre farm property we can now fully expand and get closer to realizing our vision for Nature Coast Bee Company. The added space will soon become home for many more honey bee hives. This allows us to offer honey, hive products and nuc sales through Nature Coast Bee Company to interested customers and area beekeepers. The additional space the farm property provides also allows us to establish an on-site queen rearing operation.


The extra space is certainly welcomed. Now, I just gotta get busy moving all those empty hives stored in the garage to the backyard. You didn't actually think the backyard was going bee free? There's .1 acres that's just been made available for more bees.
Powered by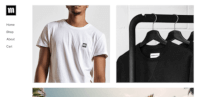 Create your own unique website with customizable templates.