It's that time of year again! The time when darkness peaks, and Christmas lights twinkle in rebellion. Old Man Winter has many in his grasp about now, but has yet to really make an appearance here in central Florida. It's also the time of year when I can't help but get giddy. While others are filled with the anticipation of presents under their glowing Christmas tree, I'm getting giddy about bees. As Christmas Eve closes in, I'm celebrating the year's longest night by making gallons and gallons of sugar syrup while bubbling with the anticipation of cracking hives in the morning and getting the 2016 bee season underway.

As most people dash from store to store checking off Christmas lists, I too check off a prep list. The longest night of the year means it's time to start checking down my "Beekeeping To-Do List". Once the longest night lifts, I must be prepared to take full advantage of the blooming light. In the spirit of the season I add this summary of the 2015 Nature Coast Bee Company's honey bee season here on Must Bee Kiddin' Farm to the record.

The 2015 beekeeping season was one marked by early rewards and summer challenges. The big breakthrough was proving to ourselves that newly mated, fully laying honey bee queens by early March are indeed possible within our system. Why is this a breakthrough? Well, in our cyclical system of beekeeping we don't specifically treat for mites with either chemicals or organics and do not feed anything to our hives after Halloween--pure insanity to a lot of serious beekeepers. While others are feeding to keep their hives at full strength and capacity, anticipating early pollination demands, we aim for achieving an important brood break and completion of a full hive cycle.

This strategy puts our hive growing skills to the test. Timing and execution become critical. But, with careful planning the execution can be achieved and can comfortably get newly-emerged, virgin honey bee queens mated and laying solid patterns by March with strong nucleus colonies built by late March into early April. There's a lot to be said for zigging while others scramble with zagging.

In all agricultural pursuits the summits of success quickly reveal the the valleys of failure ahead, and beekeeping is no exception. The summer months proved challenging to many hives. The quenching rainy season rolled in whittling hive collection days down to nothing. This past summer's dog days period from July through September proved double jeopardy for us due to the daily wet weather which grounded the hives, and off-the-ball family emergency matters that stretched beekeeping time thin. "C'est la vie".

The silver lining to all those clouds? That wet weather coupled with the resulting benign neglect from the non beekeeping matters added important selection pressure to our hives. The result was that we had several stand-outs. Under intense pressure diamonds form. We have more than a few diamond quality queens going into 2016. These queens will provide a fantastic genetic base for our future bee building.

So, those of you reading this before or after dashing from store to store in the last-minute throngs of the Christmas season

, don't despair. And if you're in a part of the country where Old Man Winter's chilling clutch has you stoking a December fire, warm yourself k

nowing daylight is blossoming and this Central Florida beekeeper is scrambling. The feed will get mixed and be flowing in the morning on those Nature Coast Bee Company hives. Before you know it the preparations for the first queens of 2016 will soon be in motion. My beekeeper's list is ready and I'm already checking it down because spring is coming.

Now, cross that "2015 Beekeeping Report" off the list--it's time to get sticky!
Powered by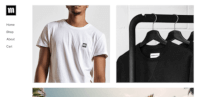 Create your own unique website with customizable templates.